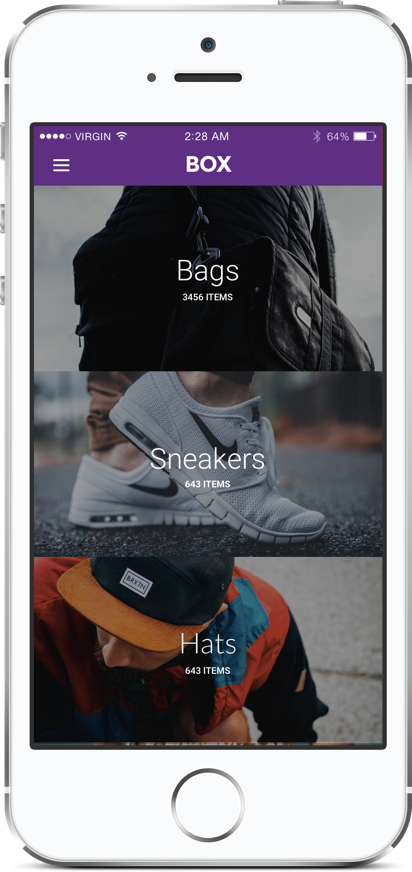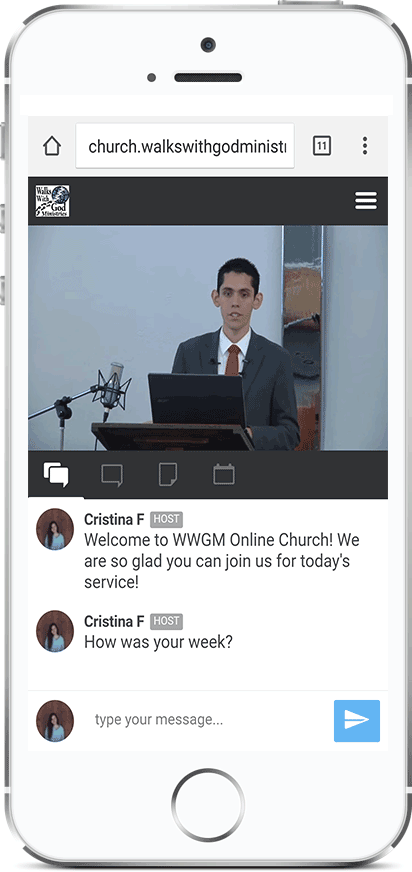 More Than A Video Player.
Live Video
All the viewers and chatters can watch a service with a synced starting time—they'll discuss the message or ask questions as the sermon is  happening in the live chat.
Live Chat
You can participate in a group chat, share encouraging testimonies, ask questions and have dialogue with people from all over the world.
Live Prayer
In few locations on the web page, there is found a Live Prayer button which visitors and attendants will be able to click at any time. This will connect them with a trusted volunteer host who they can pray with and receive encouragement from God's word.
Notes
You have options to see the sermon notes. You will be able to edit it with your own notes and then save a personal copy that you can email to you or a friend. You can also download the notes.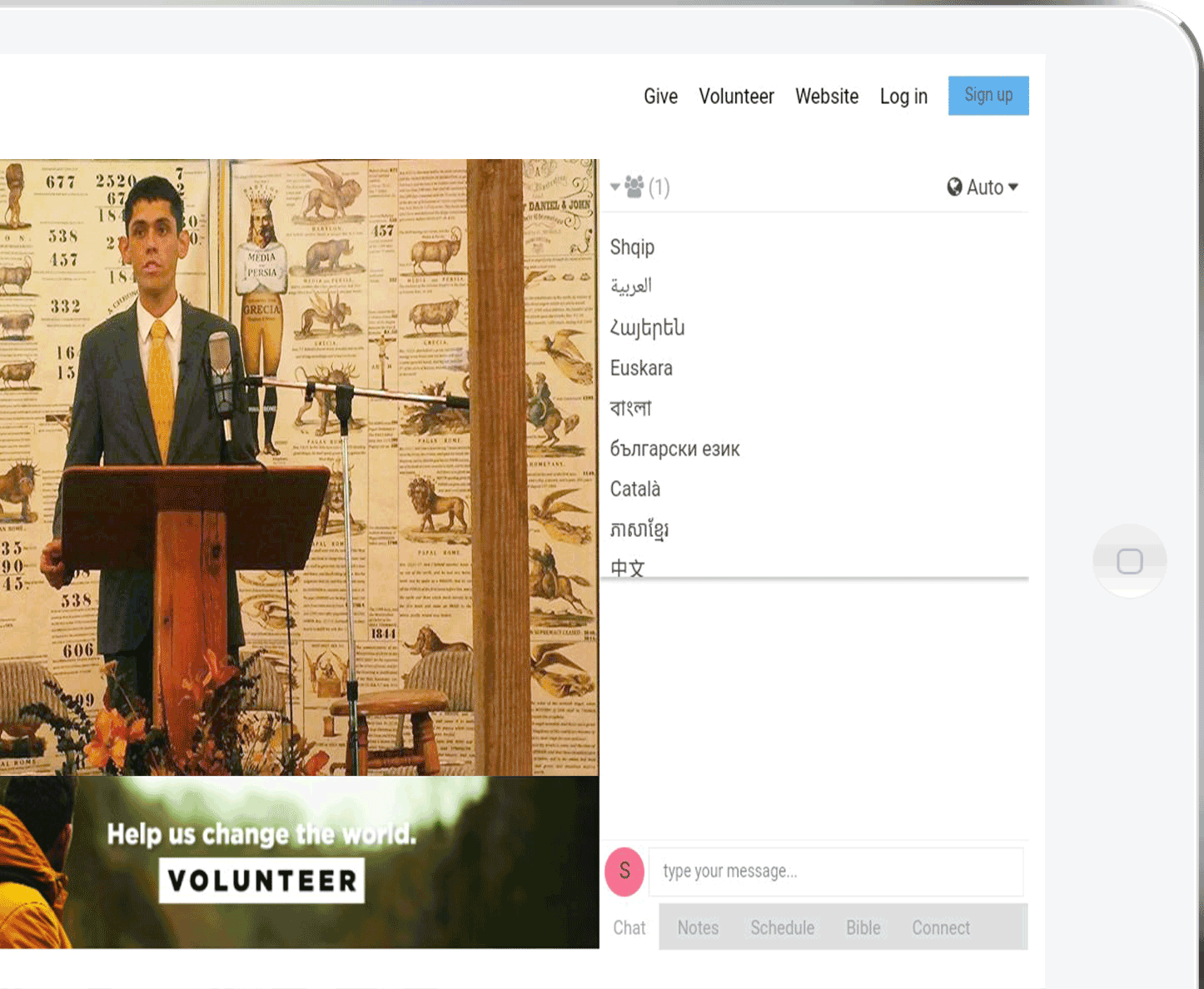 The Online Church has a button that translates the entire online church interface words into multiple languages in just one click! Translations on the chat are done live by the program for users from other countries. For example, we can be speaking in English and they will be reading the written chat in Spanish!
Get the full Online Church experience on any tablet or mobile device at any time.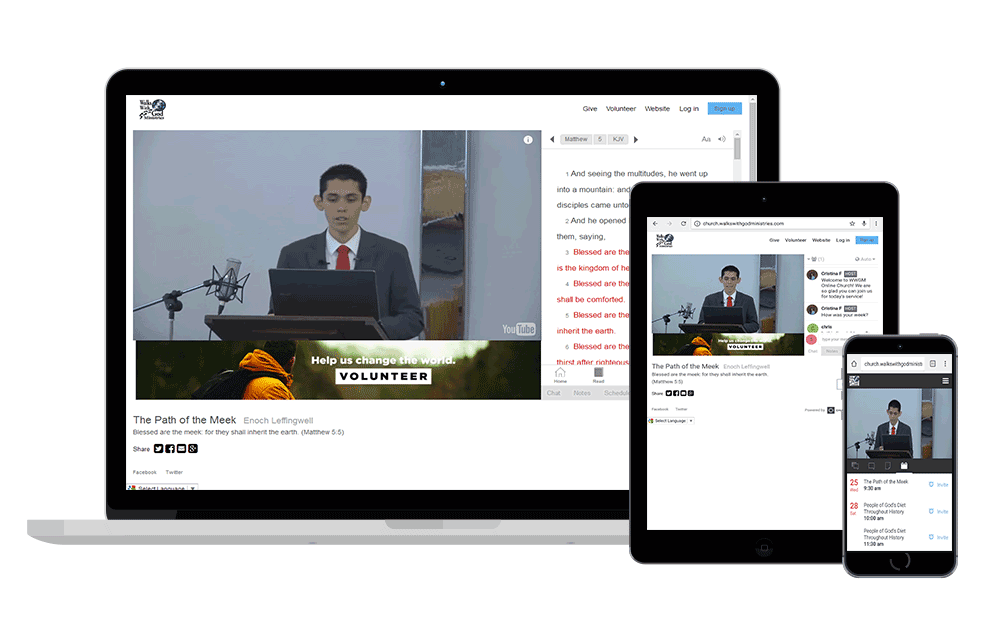 The share buttons found on the web page provides such an easy way to invite friends and family to church so they can get involved and learn the gospel. You will be able to share your faith in such a simple manner with these share buttons, you can share with them on social media or via email.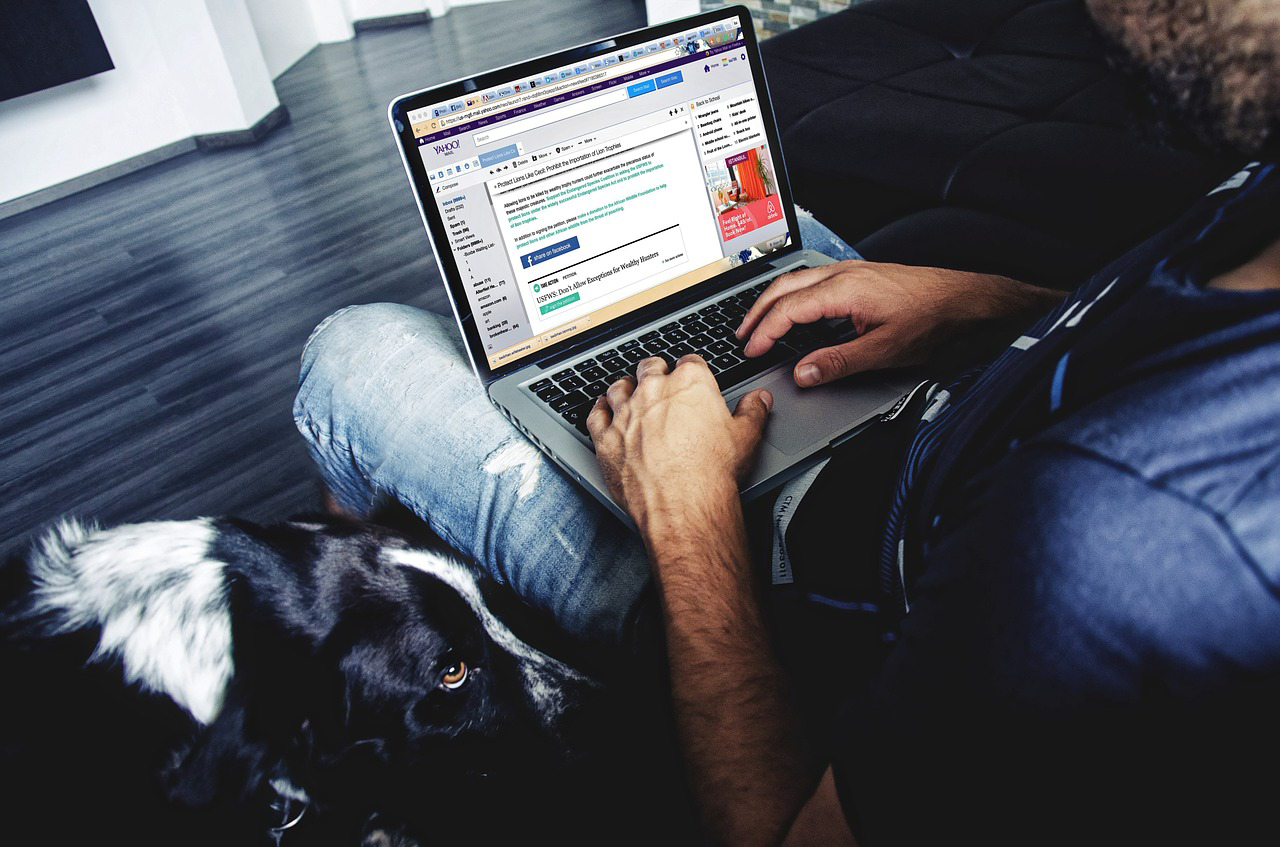 The Host team is a team of volunteers who create a comfortable environment so that people will be open to the truth of God's Word. The hosts will be there to moderate the chat, welcome new attendees, and keep the conversation on spiritual things. People are being transformed as they find hope and experience the love of Christ at WWGM Online Church, and the host team is there for them. This is a fantastic opportunity for you to work for God and to reach people from "every nation, and kindred, and tongue" (Revelation 14:6) Would you join our host team?
Read More About the Features
Would you like to know more in detail about the features of WWGM Online Church? Click the button below to read more about how the church is run.
What to expect

Can you have a normal church experience at an Online Church? How limited it is? Click the button to learn about what are the things you can expect from WWGM Online Church. You will be amazed to find out how much can be done!
You Are Invited!
Would you like to take a look at our church? Come on in! You are invited to attend to all our services. Don't forget to invite your friends and family. We can't wait to see you there!