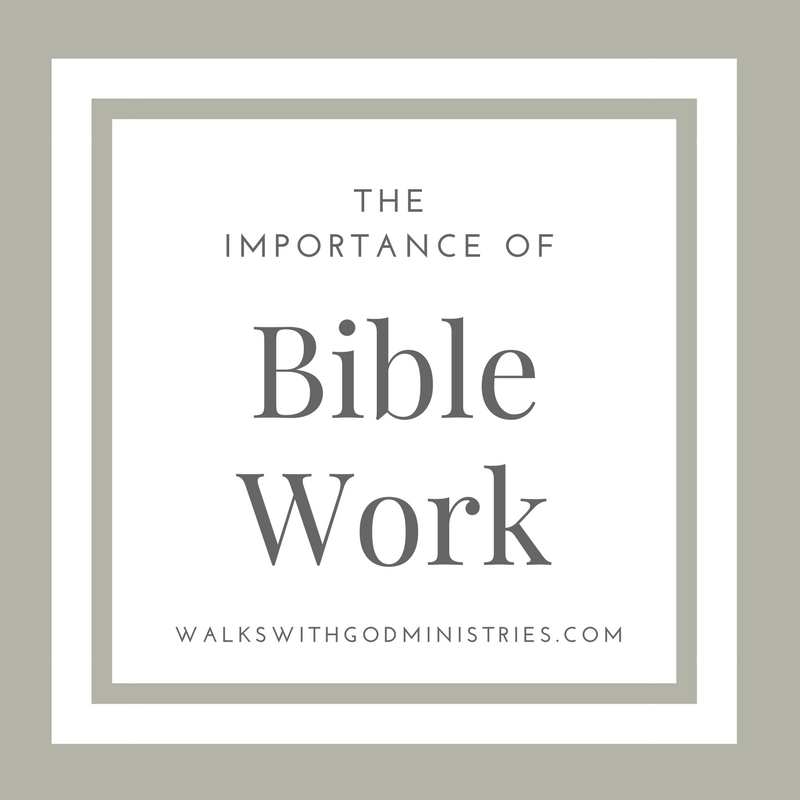 Humans are living in a world that has become so money oriented and technologically advanced, that we have lost the value of life. Gone are the days of writing and sending letters by mail, and in their place, we send messages with the simple click of a button.
In this fast food – fast pace life that we live, it is so easy to run out of time for God and our Spiritual lives. Where is the time to study God's Word? Although we see a need to stop and replenish our bodies with food, yet too often spiritual rejuvenation is entirely neglected.
2 Timothy 2:15 says: "Study to shew thyself approved unto God, a workman that needeth not to be ashamed, rightly dividing the word of truth." Here we are counseled to study the Word of God, that we might show ourselves presentable unto our Creator, and knowledgeable in His Word; then we can share it with the world. This, dear friends, is the very essence of our existence: to be a soldier that wears the full armour of God, one in whom our Saviour can rely on to take His message to the world; that everyone might have the opportunity to obtain salvation.
With technology available at our fingertips: in the workplace, our schools, homes and even the church; why not make use of it to further God's work and the hastening of His second coming?
You may ask: What are the advantages of this media ministry? We would answer: This is the new foot soldiers ministry, and it is safer. With your smartphone, computer, tablet, or any technology you choose; be it in the convenience of your home, office, or on the subway you can do online "door to door evangelism" where doors do not get slammed in your face. Through the internet people can access Sermons, or Bible Studies; they can chat with someone or even ask for prayer. Online Media saves thousands of Dollars in travel expenses, housing of Bible workers, and printed material. Because this is all available at the touch of a button, you can share with people anytime and anyplace, and they can find new hope in the Creator and Saviour of the world.
Online Bible work reaches out to the remotest parts of the world, to places where you and I may not even be able to travel; yet we can visit these places through the means of the internet. We can study together with our brothers and sisters in Christ at a time that is convenient for them. Through these means we can bring hope to those who do not know Jesus yet.
The online Bible workers team is ready to Study the Bible with you, answer your questions, and pray with you. Our work reaches out, across the expanse of the world. An old hymn says "Tell it to every kindred and nation tell it far and near; Earth's darkest night will fade with the dawning, Jesus will soon appear." Come be a part of the end time work!